UK Cloud VPS Reseller Hosting
Launch your own VPS in your own panel with our VPS reseller hosting packages. Whether you're a reseller or a power user, you can use our infrastructure to instantly launch as many VPS as you need.
We provide you with a powerful web-based control panel, WHMCS & Blesta plugins, as well as a powerful API.
You can mix and match packages, or click configure to add single resources.
Starter

£19.99

PER MONTH

Configure

£239.88

PER YEAR

Configure

Business

£37.99

PER MONTH

Configure

£455.88

PER YEAR

Configure

Professional

£75.99

PER MONTH

Configure

£911.88

PER YEAR

Configure
Total VPS
Unlimited
Unlimited
Unlimited
CPU Pool
10
20
40
RAM Pool
10GB
20GB
40GB
SSD Disk Pool
100GB
200GB
400GB
IPv4 Pool
10
20
40
IPv6 Pool
10
20
40
Bandwidth Pool
Unlimited
Unlimited
Unlimited
Virtualisation
KVM
KVM
KVM
Pre-made OS Templates
Windows OS Templates
£5 per VPS
£5 per VPS
£5 per VPS
Create Own OS Templates
£3 per 10GB hosted
£3 per 10GB hosted
£3 per 10GB hosted
White Label/Brandable
WHMCS Integration
Blesta Integration
Easy to use API
NoVNC & RDP
Realtime Statistics
VPS Migration
VPS Cloning
Automated Backups
VPS Domain Forwarding
Resource Pooling
Using your pool of resources, you might create;
10 x VPS with:
1 x CPU
1GB RAM
10GB Disk
– Or –
1 x VPS with:
10 x CPU
10GB RAM
100GB Disk
Or anything in between.
Ready made OS Templates
Save time and effort with Ready-Made OS templates. QuickHostUK provides you with more than 15 quick start Linux and Windows OS templates.
ISO Upload
We have lots of OS templates ready to install with one click.
Don't see what you're looking for? Don't worry! You can even upload your own ISO using your VPS's virtual CD drive.
Our Public Cloud with reselling is packed full of features and support to make managing any number of servers easy and straightforward.
Create Your Own OS
After your VPS is configured exactly how you want it, you can turn it into an OS template and deploy it on any new VPS.
Secure Admin/Client Portal
We include a powerful web-based VPS Control Panel for you and your customers to instantly deploy and manage VPS with a single click.
Speed & Performance
Take advantage of the latest generation CPUs and technologies for the fastest speeds.
Feature Packed
Free DNS, rDNS, OS templates, backups, dedicated vLANs, internal networks, and more…
30-day money back
Try our VPS reseller risk-free. If you're not completely satisfied, we'll refund your subscription in full.
ISO Upload
Don't see the OS you're looking for? Don't worry! You can upload your own ISO.
A public cloud that's private to you. Profit from the power of our cloud infrastructure for launching or reselling virtual servers.
We can provide you with the rock-solid cloud infrastructure you need to scale as you grow, regardless of whether you need to instantly launch VPS servers in the cloud or resell our VPS. You can also count on us for server management if you need it!
Why choose us?
30 Day Money Back

We offer a no-fuss 30 day money back guarantee on our hosting packages. At QuickHostUK your satisfaction is our priority.

Secure UK Based Hosting

We own and operate our own data centre in High Wycombe, Buckinghamshire where we host dedicated, cloud, and colocated customers.

Unrivalled 24/7 Support

Our 24/7 dedicated support provides response times of just minutes not hours like some providers.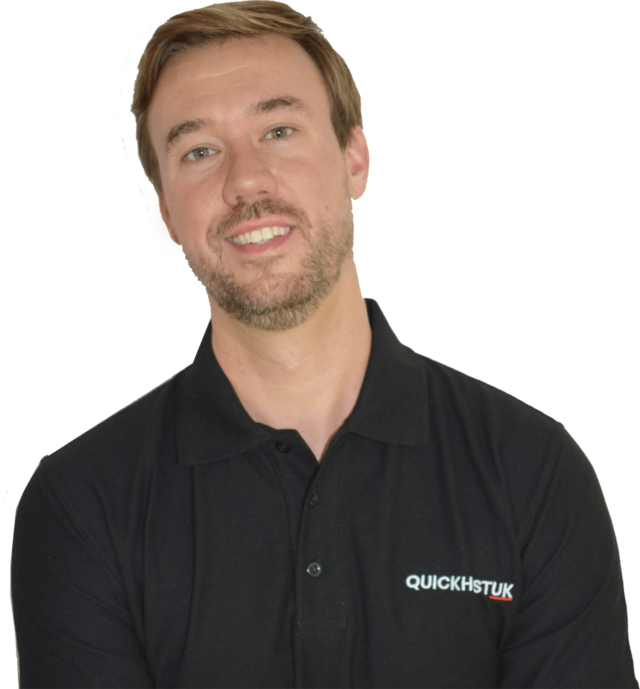 Our Powerful Cloud Panel
Our powerful web-based VPS Control Panel allows you to deploy and manage your VPS with a single click.
Easy automation with popular billing systems
Our VPS Control Panel supports the remote creation of Virtual Machines and includes plugins for both WHMCS and Blesta.
Powerful API
Our API supports JSON, XML, and PHP serialize formats. Because of this, you can use our API to integrate into almost any billing system.
Our two focusses are providing you with the technology you need and customer service.
That's why we drive excellence into our customer service and our hosting solutions. We understand our clients and their expectations to ensure we over deliver, everytime.
What can I do in the reseller panel?
Our web-based VPS manager allows you to manage every aspect of your reseller package:
Reboot
Shutdown
Power Status
OS Reinstall
Control Panel Installation
Install LAMP
Boot into Rescue System
Network Graphs
Sensor Graphs
IPv4 & IPv6 DNS & rDNS
VNC & SSH Console
SSH Keys
Add 2nd Disk
VPS BIOS Configuration
Two Factor Authentication
API Access
And more
Go Ahead – Try the VPS manager demo!
Is your service white-label?
Yes, the term white-label means that you can resell our services as your own, with your own company name and brand. Your customers will never know QuickHostUK is involved unless you want them to! We offer white-label node names and white-label name servers. You can even use your own domain for your customers name servers.
Can I use WHMCS?
Yes, your welcome email will contain a link to the WHMCS module along with setup instructions. Once set up, you can create your VPS products within your WHMCS and deploy them remotely from your WHMCS to our Cloud!
Who supports my customers?
You do. We cannot directly support your customers, however, you can simply forward any issues raised by your customers to us. We will then investigate and work with you to resolve any issues.
Are your VPS managed?
As standard, all VPS are self-managed by you. We only provide the infrastructure. However, you can add management to any server by contacting the sales team.
What virtualisation does my VPS run on?
We currently offer KVM (Kernel-based Virtual Machine) which is a true virtualisation technology where the VPS operates as its own server, independently of the host node. KVM has no restrictions in functionality and allows the install of various operating systems such as Linux, BSD, and Windows.
What is the network speed of my VPS?
Currently, we offer speeds up to 1Gbp/s on our VPS
Where are your servers located?
We are based in the UK with our main hosting facilities located in High Wycombe (northwest of London) and Coventry (Central England).
What OS templates do you include?
Currently, we provide the following OS templates to install with 1 click:
Linux
AlmaLinux
CentOS
Debian
Fedora
openSUSE
Rocky Linux
Scientific Linux
Ubuntu
Windows
Windows Server 2021r2
Windows Server 2016
Windows Server 2019
Can I upload my own OS or ISO?
Yes, you can upload, boot, and install your own operating system or ISO from within your control panel.
What backups do you offer?
We offer a choice of backups for your servers. Either snapshots or Continuous Data Protection (CDP).
Snapshots – Backs up the entire server in one image, in one go. You can only restore the entire server in one go.
Continuous Data Protection (CDP) – Individual recovery points are accessible through the secure web interface where you can select individual files, directories, databases, or entire file systems to be restored within minutes.
Please contact sales for more information.
Can my VPS use Virtio?
Virtio drivers are paravirtualized device drivers for KVM virtual machines that enhance performance, decreases I/O latency, and, increase throughput to near bare-metal levels.
QuickHostUK includes Virtio drivers in all of our VPS images. If you wish to upload your own operating system or ISO we even include Virtio as a virtual CD drive so you can install the drivers while installing your OS.
Do you offer an API?
Yes, we offer an extensive API that covers all tasks available from the control panel.