Fully Managed UK Web Hosting
Fast, secure, and reliable hosting for any website.
Whether you're new to hosting or a seasoned veteran, we can help you get super fast hosting. Configure the perfect hosting for your website today!
Safe
You don't need to worry! Our experts backup your website and email every 6 hours, 4 times a day, and retain over 56 variants. Should disaster strike, we can get you up and running again in no time.
Secure
We provide a web application firewall (WAF) as well as anti-virus and anti-malware to ensure your website and email are protected at all times. Should the worst happen, we're always here to help.
Fast
Have a need for speed? We offer the world's fastest PHP with our LiteSpeed Web Server & free LScache website plugin.
Our web hosting is packed full of features and support to make hosting any website easy and straightforward.
Fully Managed
Never log into your hosting panel again! Let our experts manage every aspect of your hosting account at no additional cost. Simply drop our friendly support team a message anytime 24/7.
Free Migrations
With our no-downtime transfers, our migration experts will move your websites and email to us free of charge to help make switching a breeze!
Hourly Backups
For extra peace of mind, we back up your websites and email every 6 hours, 4 times per day, and retain 56 variants.
1-Click App Installer
Quickly install, stage, and clone all of your favorite apps like WordPress, Drupal, Magento, Joomla, phpBB, and hundreds more with our 1-click auto-installer.
PHP, NodeJS & Python
We include all PHP, NodeJS & Python versions as standard. From your hosting control panel, you can select the desired versions along with hundreds of extensions.
LiteSpeed Web Server
Do you have a need for speed? LiteSpeed can half website loading times and double visitor concurrency. We include LiteSpeed for free on all Linux hosting plans.
Better Security
Say goodbye to hacked websites and emails! We provide a Cloud-based web application firewall (WAF) to protect your valuable data.
Super Fast SSD Disks
High-speed storage makes your websites and applications run and perform much faster than regular HDD drives.
Drag & Drop Website Builder
Build a beautiful website in minutes with our free 'drag & drop' website builder. It's included free on all cPanel plans.
Free Website Monitoring
Email/SMS alerts for HTTP, POP3, SMTP, SSL, DNS, FTP, HTTPS, MYSQL, IMAP, Keyword Monitoring, and more!
Certified Infrastructure
With our own ISO certification, our data centre is among the safest and most advanced in the world.
100% Uptime SLA
We're so confident in our infrastructure that we include a 100% SLA as standard.
Now that you've invested time and money in your website, it's time to let us look after it with our top-notch hosting.
Is your website the face of your business? If so, it should represent you positively. It should be fast, stable, and secure. For this reason, we have hand-tuned our web servers so that your websites run as fast, as smoothly, and as securely as possible. We also include all the features you'll ever need!
Why choose us?
30 Day Money Back

We offer a no-fuss 30 day money back guarantee on our hosting packages. At QuickHostUK your satisfaction is our priority.

Secure UK Based Hosting

We own and operate our own data centre in High Wycombe, Buckinghamshire where we host dedicated, cloud, and colocated customers.

Unrivalled 24/7 Support

Our 24/7 dedicated support provides response times of just minutes not hours like some providers.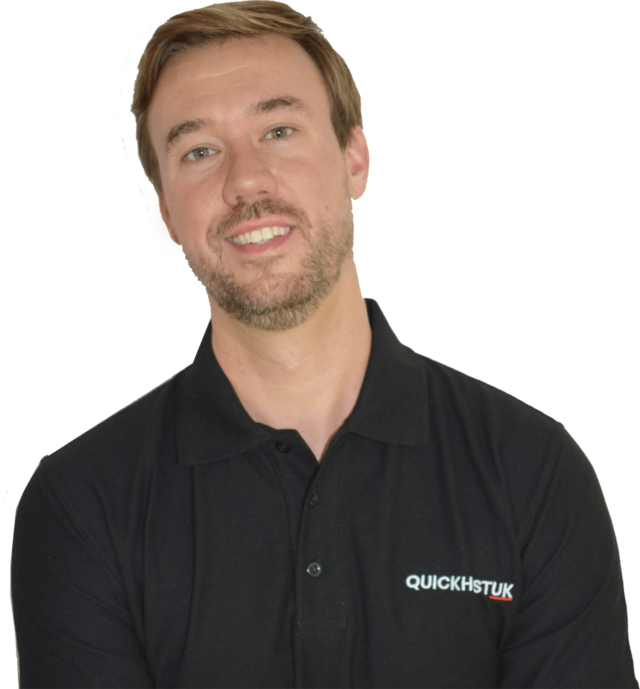 Lightning fast with LiteSpeed
When you power your sites with QuickHostUK & LiteSpeed, you can typically expect to improve website TTFB by 3x. This means your websites should load in under 200ms!
Fastest Web Server
Fastest PHP Available
Fastest Cache System
Fastest Cache Plugins
Zero Downtime Maintenance
HTTP/2/3 & QUIC Support
LiteSpeed Web Server (LSWS) is compatible with all commonly-used Apache features, including mod_rewrite, .htaccess, and mod_security.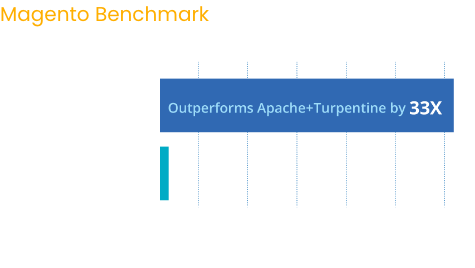 Our two focusses are providing you with the technology you need and customer service.
That's why we drive excellence into our customer service and our hosting solutions. We understand our clients and their expectations to ensure we over deliver, everytime.
More about us
What version of PHP do you offer?
We offer a PHP selector that allows you to choose from any versions of PHP: 4.x, 5.x, 7.x, and 8.x
You can even use different PHP versions in different directories!
Do you offer NodeJS and Python?
Yes, we include all NodeJS versions (6.x, 9.x, 10.x, 11.x, 12.x) & Python versions (2.x, 3.x) as standard. You can select your desired version from your control panel. You can also select from hundreds of extensions!
Does your hosting use SSD disks?
Yes, all of our hosting servers run on fully redundant, battery-backed SSD RAID arrays. Not only does this provide excellent performance, but also protects your data in the event of a hardware or power fault.
Do you offer a website builder?
Of course! we have a free drag & drop website builder called SitePad from Softaculous. It's included as standard on all cPanel hosting packages.
How is my data backed up?
We use both a local backup and remote backup system. This ensures you can always access your data. The local backups run nightly and are controlled by the hosting panel, either cPanel or Plesk. The remote backups are run 4 times per day, every 6 hours using continuous data protection software. With both backups, you can restore individual files, directories, databases, or entire accounts within minutes.
Is my website protected from hacking?
Yes, our proactive defence system from Imunify360 sits in front of your website and intercepts all activity in real-time, analysing the behavior of scripts, and stopping any malicious activity before it even reaches your website.
Do you offer anti-spam?
Yes, we provide and automatically set up your free SpamExperts™ Cloud Spam Filter so you can secure your email from spam, virus, phishing, ransomware, and malware attacks.
Do you provide anti-malware?
Yes, our malware scanner is a fast and highly effective tool that scans for files with malware injections. It can even automatically clean up infected files for you. This can include trimming a file (instead of removing), when a standalone malware is found, or, removing injections from good files.
Do you provide a CDN?
Yes, we currently offer Railgun™ by Cloudflare on all cPanel accounts. Railgun is the next-generation Content Delivery Network. Using a global network designed to optimise security, performance, and reliability, without the bloat of legacy technologies. The result is a CDN that is easy to set up and performs better than any CDN you've tried before. Railgun is available for customers with a Cloudflare Business or Enterprise plan or customers hosted with an Optimized Hosting Partner such as QuickHostUK. This offers a saving of over £200 per month compared to the Cloudflare Business plan! Have your own CDN provider? No problem, you can still use it without issue.
What is fully managed web hosting?
Here at QuickHostUK, we provide you with industry-leading control panels from cPanel & Plesk. This offers everything you need to manage your websites, domains, emails, and more. We also include management as a standard. If you wish, we can manage every aspect of your hosting package at no extra charge.
Simply drop our friendly support team a message anytime 24/7.
Website installations & migrations, updates & patches
Website backups & restores, security & hardening
Website page speed optimisations & caching
Do you offer discounts for charities?
Yes, in fact, if you're a registered charity we can offer our free Charity Hosting. Please get in touch.